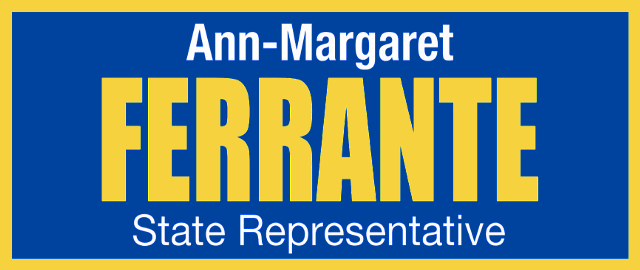 Small Business Grants Deadline Extended
News from the office of Rep. Ann-Margaret Ferrante
Dear Joey,

I wanted to give you a quick update today to let you know that the deadline to apply for a Small Business Grant has been extended. The new deadline to apply is November 17, 2020 at 11:59 PM. If you are a local small business owner, please consider taking advantage of this grant opportunity in order to help your business and employees.

Massachusetts Growth Capital Corporation (MGCC) is administering the Small Business Grants program, with $50.8 million available. Grant awards range between $25,000 and $75,000. Eligibility criteria and applications are available here.

As part of this grant program, preference is given to small businesses whose owners are women, minorities, veterans, members of other underrepresented groups, or focused on serving the Gateway Cities of Massachusetts, who have been unable to open and those most adversely impacted by the COVID-19 pandemic. Preference is also given to applicants that have not been able to receive aid from other federal programs, including PPP and other relief related to COVID-19.

The program has two distinct funding "doors" based on business size, with different eligibility criteria, which is available online. Applicants must review the information to determine which program to apply for.

After the application period closes on November 17, MGCC will begin to review all applications. MGCC will award and disburse grants based upon eligibility criteria and preference prioritization. For inquiries on applications, please contact MGCC directly. You can email them at one of the email addresses below, depending on which grant you applied for:info@massgcc.com with the subject line "Small Business Grants for 50 or Fewer Employees"support@massgcc.com with the subject line "Small Business Grants for 5 or Fewer Employees"Even if you are not a small business owner, or you are not planning on applying for a grant, please share this information with others that may be able to take advantage of this grant opportunity.