Cape Ann Wellness
Komyo ReikiDo; a 'Keep it Simple' Reiki System from Japan – "Place Hands. Surrender. Smile." 
Hyakuten Sensei, Buddhist monk from Kyoto Japan and Founder of Komyo ReikiDo™ (formerly Komyo Reiki Kai™ ) will be offering a Shinpiden (Teacher) Reiki Training Workshop, for his first-time in Sedona Arizona. Reiki Teachers from all lineages from around the globe (in-person training only) are invited to attend.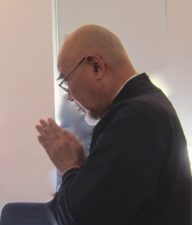 Inamoto Hyakuten-sensei, founder of Komyo ReikiDo™
Friday through Monday, April 24 – 27, 2020.
'Introduction to Reiki' and Reiki Share. Open to All. Reiki Practitioners and Non-Practitioners alike are welcome to come hear Sensei speak about the origins of Reiki Ryōhō (Japanese Healing Art/Method). Participate in a Reiki Share with Reiki Teachers from all over the globe. Friday Night. April 24. 5:00 -8:00 pm
Join in Reiki a Mawashi (Circle) for Earth Day (Wednesday April 22) and Arbor Day (Friday April 24). An auspicious time to hold…
View original post 91 more words