Ten years of laughter.
ten years of teamwork.
Ten years of friendships.
Ten years of reporting.
Ten years of love.
Ten years of community service.
57,761 posts published.
117,962,797 views (I started the feed stats a couple seeks after the blog was launched.  The blog was launched December 17, 2007.  The feed stats service was enabled January 19th, 2008).
Brick by brick. From the first month when we reached 100 views per day ad was excited, then 1000 a day after a year or so of putting the link to the blog in front of as many people I could, then adding great people as contributors, 5000, 10,0000, 20,000 four years in, 30,000 and now where we are now averaging around 45,000 views per day based in a city of 30,000.  What a gift it's been to all of us.  Mainly the friendships.  You could take it all away and those friendships are the most valuable to me.  We've been through a lot.  We've lost loved ones, we've garnered national attention, won a ton of awards, fought the good fight, but at the end of the day it's the people- the friendships, the love shared and  the passion for highlighting the best our city has to offer.  It's the people.  It's you guys.  It's the community.
Here's to another 10 years of passionate community love and collaboration.
10 Years In-
#Boom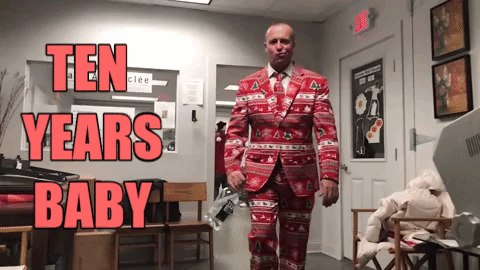 Marty Luster's Movie-
Here, to commemorate the 10th anniversary of Good Morning Gloucester, is a short video featuring interviews and reminiscences with Joey and few of the regular contributors. First posted on May 11, 2016.